Welcome...
from the Daughters of the American Revolution, Mary Vining Chapter of Seaford, Delaware.  Our chapter is not only dedicated to the volunteer efforts of our members but to the memory of Mary Vining, known as the "Belle of Delaware."  Born August 20, 1756 to John Vining and wife, Phoebe Wynkoop, Mary was celebrated as a Revolutionary War beauty, who won admiration for her charm and "unconventionalism…"
OUR CHAPTER MEETS:
The 2nd Saturday in
Sept., Nov., Dec. Jan., Feb.,
March and May
JOIN US for our Next Meeting!
» Click to Contact Us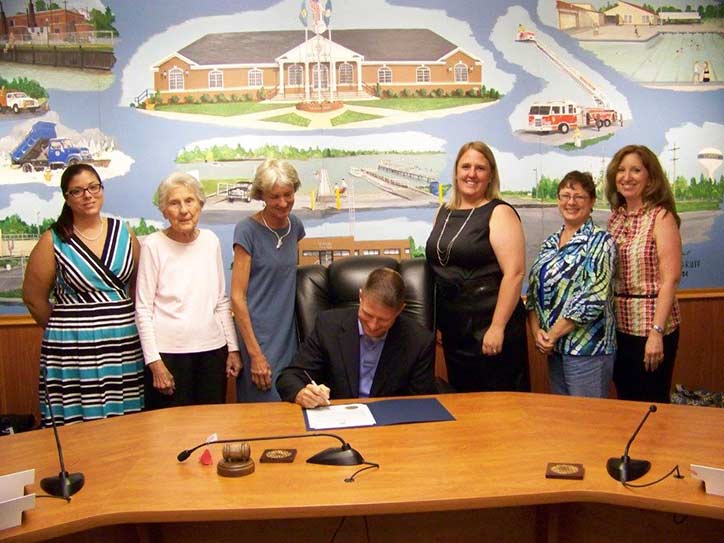 Mary Vining DAR Chapter
Seaford, Delaware
Members of the Mary Vining chapter and Mayor Genshaw, who is signing the Proclamation for Constitution Week 2013.
From left to right: GiGi Hastings, Averill Crewe, Regent Cathie Dickerson, Mayor David Genshaw, Carolyn Foxwell, Pam Broussard and Deanna Collins.
WE SUPPORT OUR VETERANS!